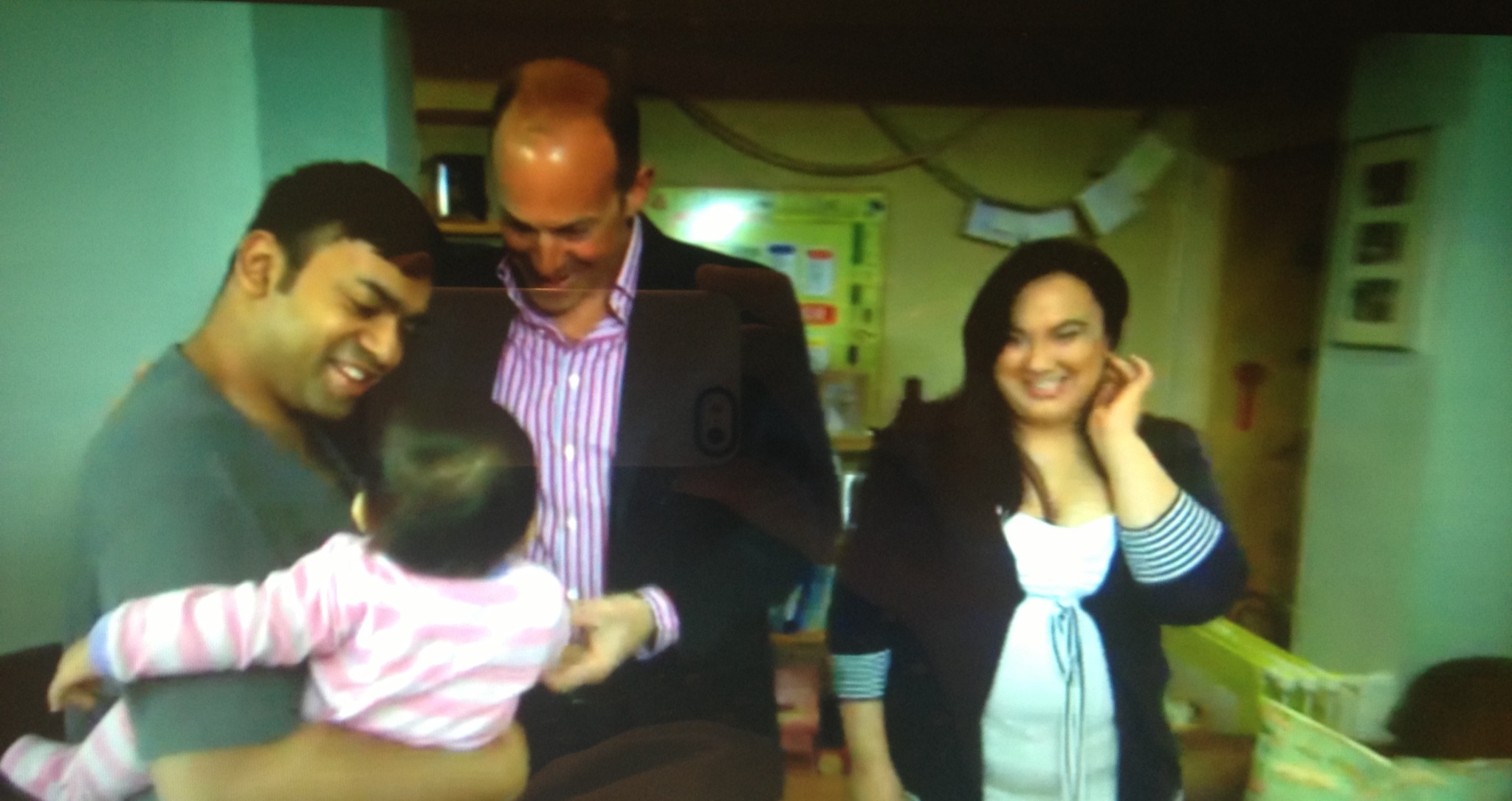 Takie (my husband) talks to Phil Spencer from Location Location Location about being a dad
Naturally I spend a lot of time talking, thinking, writing about being a mum. At the moment Takbir is busy filming mums on their experiences for the upcoming Kensington Mums Motherhood Exhibition – he wrote his virgin blog on it last night called Scriptsby.
That got me thinking about just what a difference Dads make. My mum (Sarah Beeson MBE and Health Visitor) often says this is the best generation of parents she's seen and one of the many reasons for that is more men and women working as a team to bring up their families.
With all the video clips playing in our house at the moment as Takbir does the editing for the exhibition I remembered a video clip from last year when Phil Spencer from 'Location Location Location' did a revisit on us and Tak brought tears to my eyes when he talked to Phil about how much being a Dad meant to him.
Do watch it…it'll make your day http://telly.com/MSWXIQ