"I thought this was a wonderful book – written in conjunction with the author's daughter, a one-time student of mine and terrific writer, Amy Beeson. It's a book told lucidly, matter-of-factly, and with a great deal of compassion. The past is evoked beautifully, I think – reminding us of the rather harsher living conditions of the era, and the feeling that Britain was only just ceasing to be some kind of latterday Victorian society. It's a book that reminds us of what the NHS has always been about – and it's a timely reminder: this book coming out just as everything to do with social welfare seems to be slipping backwards. It's good to read a memoir about those who get on with committing themselves heart and soul to looking after us when we need them."
Read his fanastic review on his blog Life On Magrs.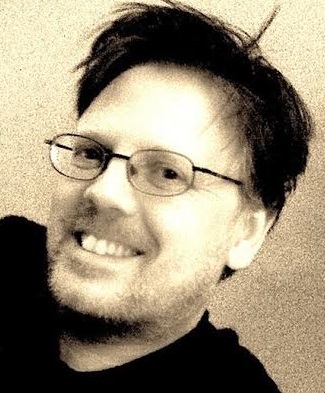 Paul Magrs writes fiction for adults, YAs and children – in a variety of genres – fantasy, mystery, science fiction, magical realism – and sometimes a strange blend of them all.
Recent books:
666 Charing Cross Road (Headline)
The Ninnies (Obverse Books)
Enter Wildthyme
Wildthyme Beyond!
Never the Bride
Something Borrowed
Conjugal Rites
Hell's Belles
The Bride that Time Forgot
Brenda and Effie Forever!