Mr Vintage Cars
Communications strategy, brand language and visual identity, brand name, strapline, print and digital campaign marketing, event support, PR, website design and development.
Creative Team: Amy Beeson and Divya Venkatesh
We had a very clear brand and communications strategy from the beginning. We developed branding and customer treats to give a vintage feel to a family business which enjoys sharing fun twists with their passengers.
We've be involved in successful campaigns from launch day working with the team to plan events and design and build their website. We're working with them to boost their confidence and skills in PR, marketing and social media. It seems like the beginning of a beautiful friendship.
Like it?
Push the button to see what we can do for you.
Connect
Client Testimonial
"We were looking for help with finding the right direction for our business. We've had the most incredible learning experience. We now have a brand that we are utterly proud of and makes us feel excited and a little bit fuzzy in the tummy. The promotional tools are just gorgeous and our understanding behind all of the application work, brand language and customer experience with our business has just grown in strength to strength.
Our new confidence shines through to potential customers and as a result of that we are getting more bookings. Everyone we show our branding to loves it."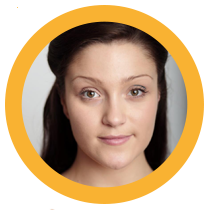 Making Headlines
See how we've continue to work with our clients to strengthen their brands.
No Results Found
The page you requested could not be found. Try refining your search, or use the navigation above to locate the post.
See More Work
See what we've created for other clients