Sarah Beeson MBE
Brand identity, communications strategy, social media and website content development, digital and print marketing, events, media and brand ambassador representation for author of parenting book and memoirs.
Creative Team: Amy Beeson and Divya Venkatesh
We worked closely with Sarah to develop brand language and visual identity that reflects the tone of voice in her three books The New Arrival, Happy Baby, Happy Family and Our Country Nurse.
For the launch of each publication we've worked with Sarah, the publicity team at HarperCollins, journalists, event organisers and the many PRs and brand owners she is an ambassador for.
We've developed Sarah's website, her social media channels, hosted Twitter Parties and Facebook Live, created video content, advertorials and sent out hundreds of press releases.
It's been a blast to give out goodie bags, cakes, wine and treat all her readers at book signings like VIPs. It's been wonderful to be on this special journey with her to connect with audiences who enjoy and benefit from her advice and stories.
Like it?
Push the button to see what we can do for you.
Connect
Client Testimonial
"I was thrilled with the branding, marketing, website and social media activity to promote my books. It reflected what I'm about and was modern and fresh and yet retained all the elements and values of my work.
Amy and Divya also have secured a huge number of PR opportunities on national and regional press on radio, newspapers and magazines. They've connected me with event organisers to be a speaker and give readings. They've organised wonderful events for each of book launches.
They always suggest opportunities that fit my work and readership so well. Everything is built around me and my readers and turns marketing from a chore to a joy."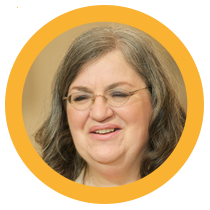 Making Headlines
See how we've continue to work with our clients to strengthen their brands.
Author and baby expert Sarah Beeson MBE lists Ten Parenting Myths that have been around for the whole of her career as a newly qualified health visitor in 1970s as told in her new book 'Our Country Nurse' through to the parents she meets today.
read more
See More Work
See what we've created for other clients