The Commonwealth Foundation: More Voices For A Fairer World
Strategy and research, visual identity development, interviewing and workshops, editorial and copywriting, design and printing.
Creative Team: Amy Beeson and Divya Venkatesh
Devising, editing and designing a one-off publication for The Commonwealth Foundation alongside their new five year strategic plan. The People's Commonwealth showcased the foundation's best projects, plans and cultural work and created insights into their future ambitions. It showed how bringing civic voice into contact with policy makers can improve policy for all and how cultural expression can improve our understanding of other people's experience.
Like it?
Push the button to see what we can do for you.
Connect
Client Testimonial
"We enjoyed the journey and love the destination.

As soon as we met Amy we knew we needed her enthusiasm, knowledge and ability! We'd come to the end of a five year strategic plan and wanted to communicate our results in a way that was accessible and true to our Mission. Over a four month period Wordsby took us on a journey, which helped us ask fundamental questions
about our messages and our audiences. This not only helped us develop the end product but added value to our brand and deepened our appreciation of the distance we have travelled as an organisation.

We are very grateful to Amy and Divya for their willingness to meet our needs. They made working together easy; from identifying and addressing new needs, to making last minute changes, the overall approach benefitted from a collective and positive spirit.

We couldn't be happier with the magazine. The final destination is enjoyed and appreciated by colleagues and partners and it strongly reflects Commonwealth values and our story."
Vijay Krishnarayan Director-General, The Commonwealth Foundation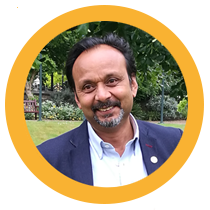 Making Headlines
See how we've continue to work with our clients to strengthen their brands.
Author and baby expert Sarah Beeson MBE lists Ten Parenting Myths that have been around for the whole of her career as a newly qualified health visitor in 1970s as told in her new book 'Our Country Nurse' through to the parents she meets today.
read more
See More Work
See what we've created for other clients