Sarah was thrilled join the experts and specialists who contribute to Mother & Baby Magazine. In the November Issue she was asked for a money- saving tip and suggested that pregnant women and new mums should 'Make full use of your maternity exemption certificate for free trips to the dentist.'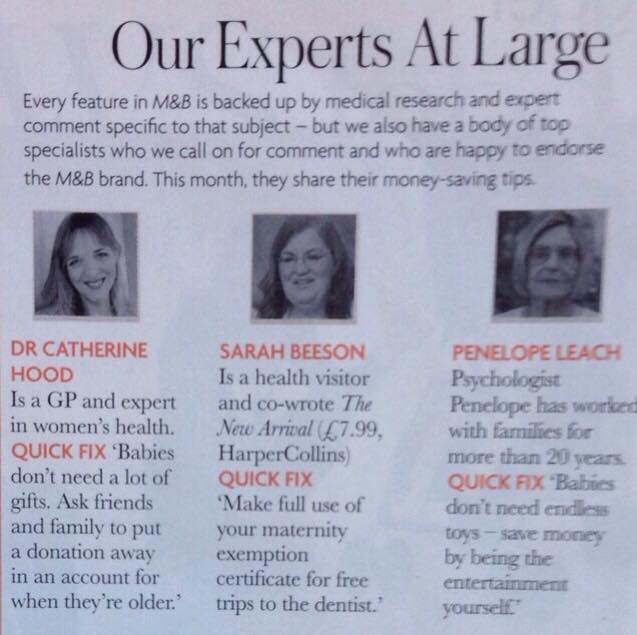 Sarah was interviewed by journalist and mum to 10-month-old Rufus, Andreina Cordani on not passing on your hang-ups to your children.
"According to Sarah Beeson, health visitor and author of Happy Baby, Happy Family (published next year by HarperCollins), stressing about giving certain personality traits to your children is increasingly common. 'This is the most switched-on generations of mums I've seen,' she explains. 'They are much more conscious of their own issues than say, their parents were. As a result, many of the are worrying about passing those issues on."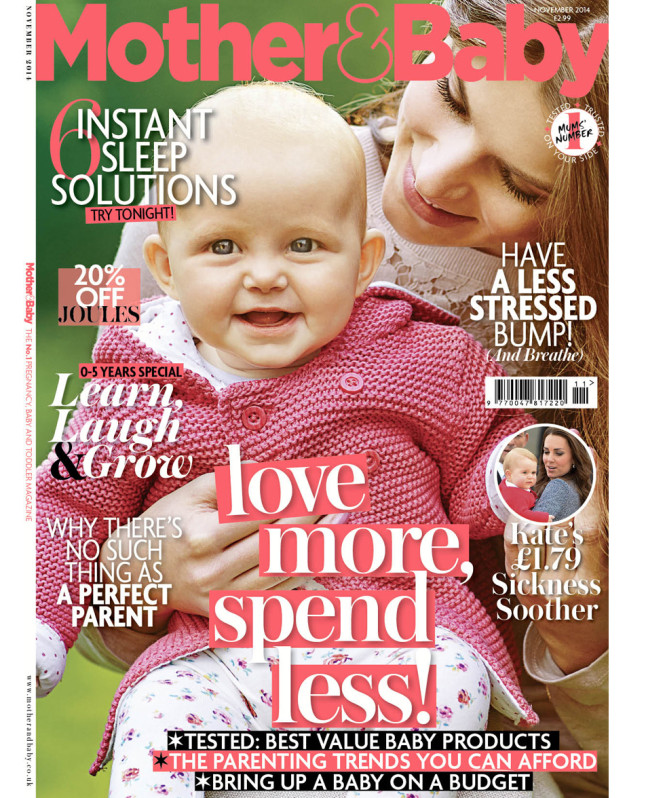 When talking about mums who feel their child is being greedy and don't want them to over-eat, Sarah suggested, "Avoid using negative words like 'greedy'. Say something like, 'I think one chocolate is enough, don't you? Try 'Maybe we can have another one tomorrow.'"
The article ended with Sarah's advice that, "Your child is a unique new person who may surprise you with their abilities and interests."
Do you worry about passing on some of your fears and habits to your LO? Tweet us @NewArrivalBook or come along and chat on Facebook.