Cast Away Travelogue
Brand strategy, visual identity, brand language, brand name, strapline, corporate stationery, video branding, website and blog design and development with social media tweetables built in.
Creative Team: Amy Beeson and Divya Venkatesh
Veronika is an experience filmmaking but her new blog and YouTube channel is a start-up. We spent time talking to her about her style of advice, who it was aimed, what other opportunities there might be for her to build up her platform and how followers could be part of the conversation.
We've developed a unique style that resonates strongly with the vlogs audience and feels personal for Veronika as the face of the travelogue.
Her branding is fun and very visible in her videos, website, social media and promotional materials. Tone of voice is always present in the written and spoken word. Subscribe and get some mindfulness tips so you can say bon voyage to worries when you travel.
Like it?
Push the button to see what we can do for you.
Connect
Client Testimonial
"When I decided to launch Cast Away Travelogue I never thought I would get as much support as I did (way beyond just website and what I thought of as branding). Cast Away Travelogue turned out to have a better plan for itself which was important not only in the initial phases, but also the development of Cast Away Travelogue's journey.
Wordsby has been a joy to work with. Amy and Divya really think outside the box. Giving myself the chance to make a professional start to my company pushes me every day to do the best I can to keep its standards up."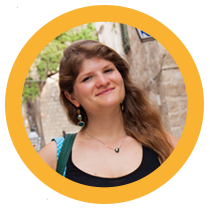 Making Headlines
See how we've continue to work with our clients to strengthen their brands.
Author and baby expert Sarah Beeson MBE lists Ten Parenting Myths that have been around for the whole of her career as a newly qualified health visitor in 1970s as told in her new book 'Our Country Nurse' through to the parents she meets today.
read more
See More Work
See what we've created for other clients