Daimon Mediation
Brand strategy, identity, strapline, copywriting, corporate stationery, digital and print marketing and website design.
Creative Team: Amy Beeson and Divya Venkatesh
We spent a year working with Nikki on developing the concept for Daimon Mediation. We started by having our astrological charts done so we could experience a little of what her clients value so much.
We ensured the brand values and distinct audiences were at the centre of the strategy and creative development. Creating word banks, scenarios and a library of graphic options for Nikki to draw her as her business grows was really important to give her creative control over her marketing.
We loved the richness of her colour palette, the curiosity and promise of the carefully crafted works. It's been a labour of love.
Like it?
Push the button to see what we can do for you.
Connect
Client Testimonial
"When you start branding your business it's like walking through a maze and without guidance what makes your business special will get lost. Working with you is like having a guiding hand so you get to the centre of the maze in the most efficient way. You're good at handholding and giving a lot of free information that I couldn't have got anywhere else. I know I can always come to you for support.
You're very adaptable, you didn't try and put me in a box or structure something that wasn't me and I didn't fit. You were very open to working with me and guiding me. I know this brand will continue to grow with me as my business grows.
As an entrepreneur I had a vision and you created a brand I love that is completely individual. I'm glad I invested in creating my brand. The brand language continues to provide a foundation I go back to again and again and I don't think it's something a lot of people do."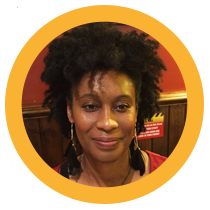 Making Headlines
See how we've continue to work with our clients to strengthen their brands.
Author and baby expert Sarah Beeson MBE lists Ten Parenting Myths that have been around for the whole of her career as a newly qualified health visitor in 1970s as told in her new book 'Our Country Nurse' through to the parents she meets today.
read more
See More Work
See what we've created for other clients