St Andrew's Church, London
Logo and visual identity development, digital and print communications and marketing and support with social media on national
appeals.
Creative Team: Amy Beeson, Divya Venkatesh and Vikki Ellis
We developed a logo that would recognisable in the community for St Andrew's as a hub of community life. The typography and colour palette reflects the ecclesiastical calendar, is easy to apply and distinct.
Throughout the year we work to develop posters, postcards leaflets and digital adverts for events at St Andrew's from Christmas Eve Nativity to author talks. We also support social media campaigns with artwork for emergency appeals e.g. Grenfell Tower.
Like it?
Push the button to see what we can do for you.
Connect
Client Testimonial
"At St Andrew's we just love the creativity and edginess of the work of Amy and Divya.  Its striking simplicity and beauty manage to convey the message in highly effective ways.  We are immensely grateful for all they do for us."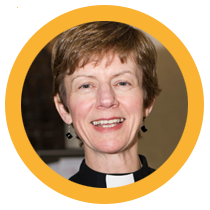 Making Headlines
See how we've continue to work with our clients to strengthen their brands.
Author and baby expert Sarah Beeson MBE lists Ten Parenting Myths that have been around for the whole of her career as a newly qualified health visitor in 1970s as told in her new book 'Our Country Nurse' through to the parents she meets today.
read more
See More Work
See what we've created for other clients